4 Tips to Help You Achieve a Mindful Career Change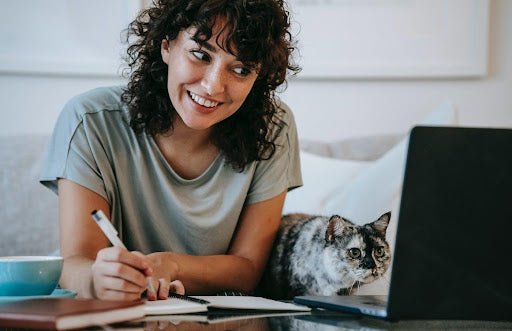 This year, reports have revealed that an outstanding amount of workers are looking for new jobs. Individuals cite that this is because they lack the space to advance in their current roles. Furthermore, surveys share that one in four American adults want to switch careers completely. This desire is due to their dissatisfaction with the industry they work in or their current company's offered health care benefits.

Regardless of the reasons behind a career change, job hunting is no easy feat. A job seeker has to be prepared to navigate the current competitive environment and create support processes to keep one's mindset focused on what they want. . As such, below are tips for anyone facing a change in their career and how to set yourself up for success.

Set Clear Goals with a Journal
In order to determine how to proceed career-wise, one must practice goal-setting. By breaking down abstract ideas into concrete steps, the likelihood of achieving these goals increases. One easy way to keep track of goals is to get into the habit of journal writing. A lot of professionals acknowledge the importance of journal writing and often cite it as a part of their routine. Keeping daily journals has been proven to relieve stress and improve mental well-being. This plays a major role as several studies cite the importance of having a positive outlook and strong fortitude when job-searching. 
In your writing, some great journal prompts are; 
What do I want my day-to-day to look like?

Do I want to manage others or prefer to be in a support role? 

What kind of company do I want to work for? How do they treat their staff? 

How much do I want to get paid and what benefits do I want?  
In getting clear on these points, you'll find yourself applying only for jobs that meet your criteria instead of "praying and spraying".  In addition, you might get a bunch of no's.  How you choose to perceive and move forward with that no is super important. Understand that a no doesn't change your value as a person.  If you can, reach out to the interviewer or hiring manager for feedback on what you can do differently. Good recruiters understand that you're a real person, and some are willing to give you valuable insight on their processes.  
Related: Gifts for Building Confidence -  PleaseNotes Guided Journal for Confidence and Clarity

Do Your Research
Once you have identified your prospects and the goals you want to focus on in your career, it is time to fine-tune your choices by looking into specific companies. As it stands, a study conducted by Snappy reveals that those who are planning to leave their current jobs are seeking better company culture. So, it is important for those looking for a long-term role to find a company that values the same things that you do. Work setup is also something to consider, as the work environment highly contributes to employee well-being. Nowadays, you can easily scan company details digitally with the help of job-hunting applications like LinkedIn or Glassdoor. These services often include employee reviews as well, which usually provide valuable insights into what working for these companies is like.
Related: Self-Improvement Tips - An Introvert's Guide to Self-Care

Learn In-Demand Skills and Showcase Your Achievements
After doing your research, the next step is to understand which new skills can boost your chances of a successful career change. If you're thinking about switching to tech, Forbes shares that various companies are looking for candidates who have robust user interface design and digital marketing skills. This is because companies wish to offer consumers better user experiences. Today, proficiency in design, copy, and web guidelines, as well as an understanding of multichannel marketing concepts, are required in roles such as a creative director. As digital marketing focuses increase, you may also need experience with software like Photoshop to develop creative content. Besides that, recruiters are looking for specific keywords, so when you're revising your resume, check out the application, and work on some of the things they are looking for in your achievements and previous role descriptions. Finally, take the time to clean up your LinkedIn. Having a clear, aligned focus makes it easier for the recruiter to see you in the role.
Related: 3 Daily Affirmations to Boost Your Confidence and Self-Esteem
Prepare for the Interview Process
The trickiest part of switching careers is the formal interviewing process. Once a company considers your application, interviews are also to be expected. It is best to come prepared and to give the interviewer a lasting positive impression. Some websites provide sample questions that can be used to practice before the day of. Aside from knowing about the company and the position you're applying for, Business News Daily states it's also crucial to mind your body language. Adopting a good posture and a genuine smile shows employers you're engaged and paying attention. Ultimately, by doing your research and coming prepared, employers are far more likely to take a chance on somebody from an entirely new industry. A great habit is using visualization to practice being calm, collected, personable, and confident in your replies. The more you play out a scenario in your mind (or by using journaling to play both roles), the more natural it feels to be in that position of power during interviews. 

Moving into a career change is no doubt challenging, and it is ultimately rewarding. Make the entire process easier by preparing, exuding confidence, and knowing you deserve what you want. 
Article contributed by Ruth Janes
---